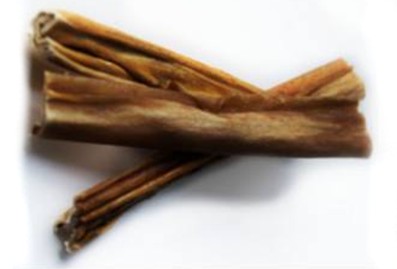 Beef Leg Skin Natural Raw Dried Chews

These chews are very long lasting and extremely clean!

These long lasting dried Beef skin sticks are a natural healthy treat for your Dog. Each stick is about 35cm long and do not smell either before or during chewing. Chewing these will help reduce the build up of tartar and plaque on your dogs teeth.

Completely natural with no additives!
Protein-rich treat.
Suitable for dogs with nutritional sensitivities and allergies.